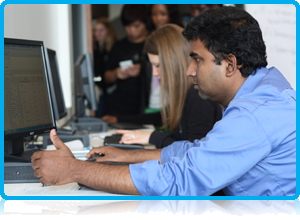 WUP 08/10/12 Henk Penseel's Wittenborg Blog: on Motivation - Seldom do parents say about their child: It's a pity. He has the motivation, but he is plain stupid. No, most parents say something else, like: Oh, he is so able and intelligent, but he lacks a bit of motivation. In other words: he is definitely not dumb, but he needs more motivation, then he will pass his exams.
Recently the University Utrecht was in the news, because they have set up a compulsory 'matching procedure' for starting Bachelor students, hoping that students choose the right study and that there won't be so much failures.
WUP 04/10/12 Henk Penseel's Wittenborg Blog: Come Chinese come: Why not trying to make The Netherlands of nowadays to some sort of Decima of the 21st century. For those who don't know what Decima was, in a few words: it was a trading post on a small island in the Bay of Nagasaki (Japan), where only the Dutch were permitted for 200 years (until 1853)  to have contact with the Japanese. That meant a lot of influence of the Dutch on Japanese civilization and vice versa did the Dutch learn from the Japanese. Even after the war the first European headquarters of Japanese firms like Canon and Sony were situated in The Netherlands.
(Edited by Webmaster - original submission Monday, 8 October 2012, 8:33 AM)