This area contains links to online research and library resources for all students.
This includes Wittenborg own access to EBSCo and Wiley
It also contains anonimised copies of all bachelor's and master's dissertations submitted since 2010.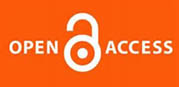 All materials in Wittenborg Online Resources, unless otherwise stated, carry the copyright of the original author(s) or copyright holder(s). The materials contained therein are published for educational purposes only and can only be accessed by registered Wittenborg students or staff. Copying or printing, or disseminating in any other way, without permission from the author(s) or copyright holder(s) other than for personal use is strictly prohibited.