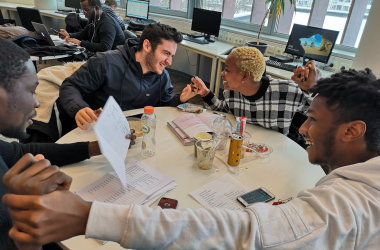 Are You a Team Worker or a Free Rider?
"I'll write down the questions for the interview," said student A.
"I'll do the interview," said student B.  
"Well, in that case, I'll do the PowerPoint presentation, but I need your input for the content part," said student C as he looked at student D.  Student D looked at each of her team members, and without revealing the disappointment in her voice, said okay. And the story continued with Student D slogging through the days and nights trying to complete the whole of the project report before the deadline.
Sounds familiar?  Well, this is a very common scenario among students in high schools, colleges, universities and among employees in workplaces.  So, what's wrong with this?  Everything, actually.  There is no teamwork, no collaboration, no cooperation and no focus.  Almost definitely, we can say that student D had done the majority of ...
Read the rest of this topic
(1467 words)