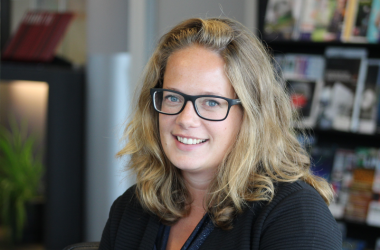 Wittenborg has Brand New Student Career Counselor

https://www.wittenborg.eu/wittenborg-has-brand-new-student-career-counselor.htm

Sannne de Jong has been appointed as the new Student Career Counselor and Alumni Office Manager at Wittenborg University of Applied Sciences. She will also be the facilitator between companies and students for internships. 
De Jong joined Wittenborg in 2016 as Human Resource Officer but her ties with the organisation go way back. Fresh out of high school in 2003, she started at Wittenborg as housing officer when it was still located in Deventer.
Next to Student Career Counselor, de Jong will henceforth also be the coordinator between students and companies with regards to internships, taking over from lecturer Bert Meeuwsen  as Work Placement Coordinator. 
De Jong said she is excited about her new role.  "We would like to take our alumni network to the next level – ...
Read the rest of this topic
(316 words)