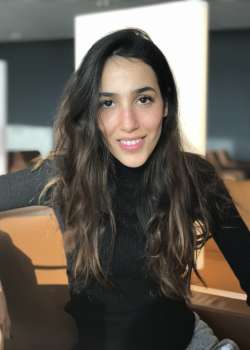 Wittenborg student is "Study in Holland" new student Ambassador
Wittenborg student, Romeissa Laib, has been granted the opportunity to act as a student ambassador at Study in Holland, starting 5-12 September of this year. The 22-year-old Algerian student, who moved to the Netherlands in 2017 to start her studies at Wittenborg in Marketing & Communication, shared with enthusiasm how she came upon this opportunity, and what she will be working on.
How did you come across such an opportunity?
According to Romeissa, the information about being an ambassador for Study in Holland, was shared on Wittenborg's social media channels, and it caught her eye. She was attracted to the idea because it will challenge her to be creative, and to do so independently. Laib also commented that this is a great opportunity to gain experience in the field of marketing – a programme she is currently studying at ...
Read the rest of this topic
(402 words)