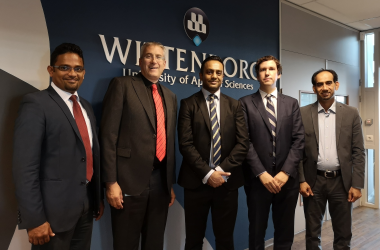 Students Who want to Pursue Professional Accounting get Head Start Thanks to ACCA Accreditation
Wittenborg University of Applied Sciences has announced that its IBA (Bachelor) in Financial Services Management has now been accredited by ACCA – the Association of Chartered Certified Accountants – which is a global body for professional accountants.
That means, students who wish to pursue a professional accountancy qualification after completing their IBA programme at Wittenborg will be able to do so via an accelerated ACCA-membership route as they will be exempted from taking Papers F1 – 4, as well as F9.
Students who enrol will also enjoy other perks such as access to job placement opportunities, learning material ...
Read the rest of this topic
(281 words)