Collaboration Between Sport Professionals Impress Students
Ten master's students from Wittenborg University of Applied Sciences recently visited German city Münster where they got to watch a professional volleyball match between USC Münster and Nawaro Straubing, as well as gaining valuable insight into the management of a sport club and the organisation of an event of that magnitude.
The group consisted of nine MSc students and one MBA student. They were accompanied by Wittenborg CEO, Maggie Feng.
USC Münster's coach is Lisa Tomsen, a current Wittenborg student from Germany doing an MSc in Sport Business Management. Tomsen also gave a talk entitled "Life of a Professional Athlete".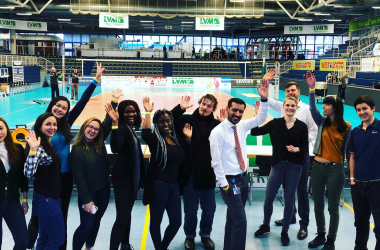 How did students experience the trip?
Spanish ...
Read the rest of this topic
(304 words)