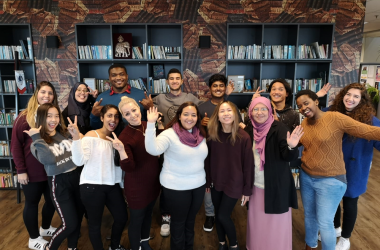 "I completely fell in love with Holland after a holiday here" - New international student
The last group of new students for the 2018 calendar year arrived in the Netherlands to start their studies at Wittenborg University of Applied Sciences this week. Among them, the group boasts 15 different nationalities – Venezuela, Bangladesh, Italian Egypt, Sri Lanka, Zimbabwe, Georgia, India, Vietnam, Iran, Pakistan, Rwanda, the Philippines, Libya and Indonesia.
Last Thursday, during Introduction Week, students were welcomed by Wittenborg's chair of the executive board, Peter Birdsall, at an informal lunch where new students got to meet some members of staff.
Welcome to our international environment
"Welcome to our international environment - It is wonderful to see so many of you here," Birdsall said. "You will find ...
Read the rest of this topic
(346 words)