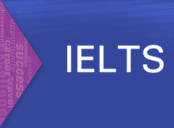 On Saturday 12th June and Monday 14th June Wittenborg will be holding its IELTS exams in house. This means that the school is closed for non exam candidates on these days. There will be no lessons on Monday 14th June.
IELTS Reading, Writing and Listening exams will take place in room D2. Please leave all your bags etc in the small room annexed to D1. This room will be locked during exam time, for security of your possessions.
On Monday 15th June there will also be an e-learning workshop for staff on the B floor. IELTS speaking tests will take place on the C floor. Students are kindly requested to remain quietly sitting outside the front office until they are called in for their exam.
Exam times:
Saturday 12th June: 0930
Monday 14th June: check to see your time slot and be there 20 minutes before the test