Wittenborg's Student Accommodation Welcomes 58 New Residents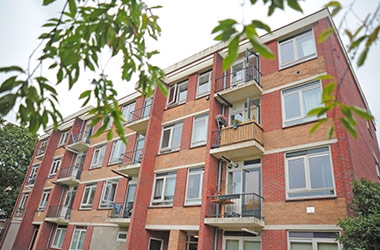 All Students who Applied for Housing Provided with Rooms
For 58 students who have just started their programmes at Wittenborg, the business school is not only the place where they have the opportunity to expand their knowledge and make new friends, but also their new home. All of the students who applied for Wittenborg's student housing before this block and fulfilled the requirements – having obtained a visa and paid the accommodation fees – have managed to get a room provided by the institution.
While 49 new students are living in the facilities owned and managed by Wittenborg, nine are making use of the services offered by the school's partner company FSG. In total, Wittenborg currently offers 74 beds, but 75 new apartments are being built by the institution on De Ruyterstraat, close to the Brinklaan building and the already existing dorm. The new facilities are expected to be operational by early 2023.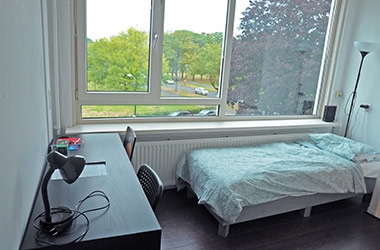 According to Wittenborg president Peter Birdsall, by offering accommodation services to its students, the school intends to provide them with comfort and convenience. "This becomes even more crucial when we consider that the Netherlands is going through a long-standing housing crisis and many students from other institutions are having a hard time finding a place to stay. Our goal, at Wittenborg, is to help our students make the most of their experience in the Netherlands, and by solving the problem of housing we take that weight off their shoulders so that they can focus on other important things."
Olga Ualikhankyzy, a Kazakhstani student who is pursuing a bachelor's degree in Hospitality Management, said that she really enjoys living in Wittenborg's student accommodation and highlighted the quality of the facilities. "It is all very nice and you have the chance to meet a lot of new people from different countries, which helps you feel less homesick. Knowing that I would have a place to stay in the Netherlands made me feel more comfortable and less nervous and anxious about moving abroad, and everyone has been really helpful and friendly so far," she pointed out.
WUP 12/9/2022
by Ulisses Sawczuk
©WUAS Press