All Students Welcome at Graduation Ceremony this Friday!
https://www.wittenborg.eu/all-students-welcome-graduation-ceremony-friday.htm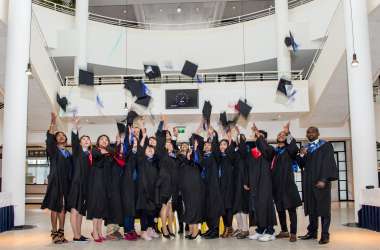 Not only graduates, but all students are more than welcome to celebrate Witttenborg's 2018 Winter Graduation Ceremony on Friday, 9 February, at the Apeldoorn City Hall from 13.30.
It promises to be a grand event with more than 21 graduates from the bachelor's and master's degree programmes. Many current students will recognise their friends among the graduates, and have the opportunity to cheer them on and support them on their big day.  It is also an opportunity to network, as many business acquaintances of graduates are also expected, such as current employers and managers.
Guests are expected to arrive from 13.30 on Friday.  There will also be drinks and snacks after the graduation ceremony at the City Hall.
WUP 06/02/2018
by James Wittenborg
©Wittenborg University Press
Related Content
graduation
Wittenborg Students