China's Top Sport University Visits Wittenborg
http://www.wittenborg.eu/chinas-top-sport-university-visits-wittenborg.htm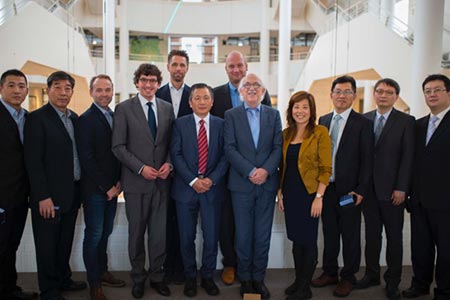 A delegation from China's top sport university, the Shanghai University of Sport, was hosted by Wittenborg University of Applied Sciences recently. Dutch sport expertise, especially professional football coaches, are highly prized by the Chinese.

The group was invited by Wittenborg, which offers a Master of Science degree in Sport Business Management in conjunction with the University of Brighton in the UK and an MBA in Sport Business Management. It was a 3-day visit. The purpose of the visit was to seek cooperation opportunities in the education field with the Shanghai University of Sport.

T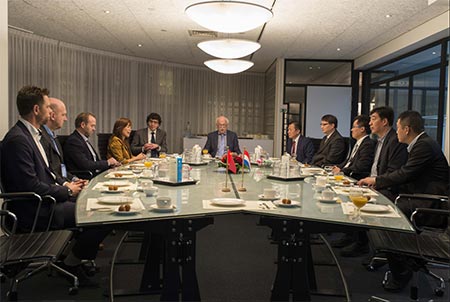 he high profile delegation of 5 was led by the vice-president of the Shanghai University of Sport, Wang Xingfang. They were accompanied by a lecturer from Shanghai University's Faculty of Sport, Wang Jiangyu.

They were welcomed by Wittenborg CEO, Maggie Feng, and given a tour of the university's facilities in Apeldoorn. Then, it was on to the Full Force Sports Academy, also in Apeldoorn, where a presentation and discussion was led by Dick Boschman, programme coordinator at Top Sport Gelderland.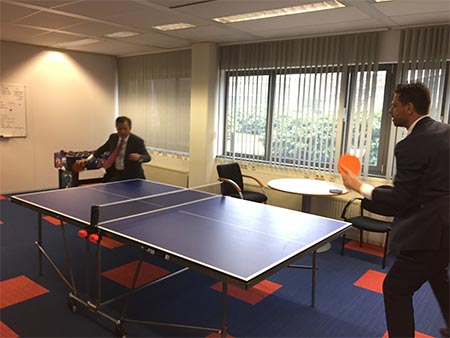 Finally, the group visited the Apeldoorn City Hall, where they met councillors (alderman) Johan Kruithof and Nathan Stukker, as well as representatives from Full Force and Topsport.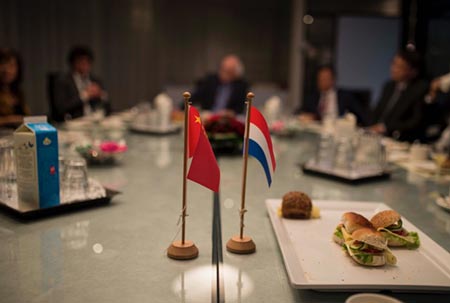 The rest of the Chinese delegation was Yang Ye (Vice-Dean of School of Physical Education and Coaching), Dong Zhongming (Director of Department of Football, School of Physical Education and Coaching), Zheng Zhiwei (teacher from Department of Development Planning) and Xu Xin (Professor from School of Kinesiology).  
WUP 16/12/2016

by Anesca Smith
©Wittenborg University Press