Facemasks compulsory at all Wittenborg locations in the Netherlands from Monday 5th October
https://www.wittenborg.eu/facemasks-compulsory-all-wittenborg-locations-netherlands-monday-5th-october.htm
Wear a facemask in all public areas unless in class or sitting behind a desk with 1.5 metre distance from others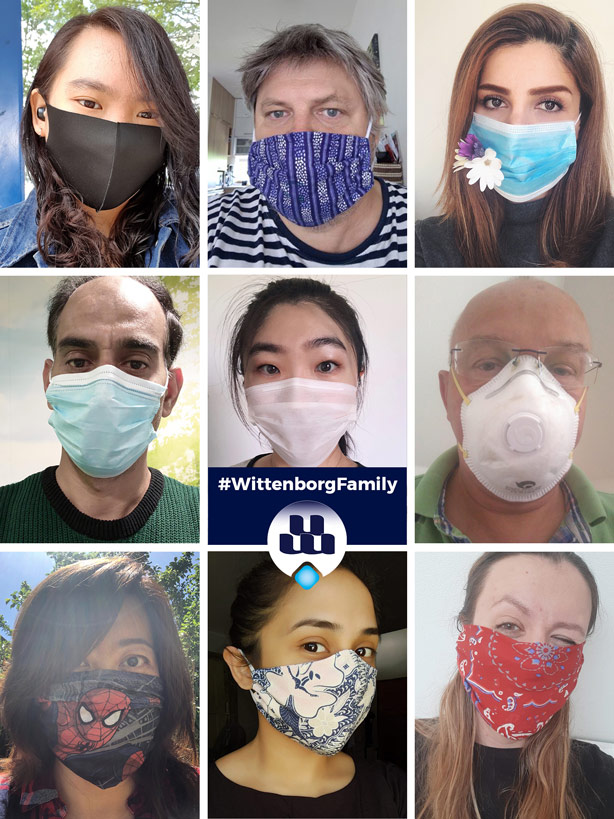 From Monday, the 5th of October the wearing of facemasks at all Wittenborg University of Applied Sciences locations in the Netherlands will be compulsory for all students and staff unless sitting in a classroom, teaching, or sitting behind a desk with 1.5 m distance from others.
All other COVID-19 policy regulations remain in force. The compulsory wearing a face-mask in public indoor areas is for Wittenborg's Amsterdam location, and the Apeldoorn campus - Spoorstraat 23, Laan van Mensenrechten 500 (Aventus Building) and also at the student accommodation location Ruyterstraat 3. In other student accommodation please adhere to the regulations of that location, and national guidelines.
The Facemask Rule at WUAS:
    • Indoors in all public areas;
    • In all cases indoors when 1.5 metre distance is not possible;
Aventus college also has introduced a compulsory face mask wearing policy from Monday at the Laan van Mensenrechten. This will be in enforced at the entrance to the building
Students studying in Munich, Germany (NEC) and Bad Vöslau, Austria (ITM) must adhere to the regulations of their local college.
Facemasks in the Netherlands
The compulsory wearing of facemasks in the Netherlands has been an ongoing social and political discussion, hotly debated. Finally last week the Prime Minister and the Dutch government relented to public pressure to introduce clear guidelines on the wearing of facemasks in all public places. Legally the implementation of facemasks in the Netherlands is a social and moral duty, rather than a regulation set in law, as this would require a change in the law.
However schools and universities are entitled to implement their own requirements and not allow students and staff to ignore these. We believe the wearing of facemasks can lead to a better protection of its students and staff.
Thanks
I would like to take this opportunity to express our thanks and deep admiration for all our students and our teachers who are working hard and learning and teaching within our hybrid system, however still under the difficult conditions that Covid19 has imposed upon us. We wish you all the strength required to overcome this period, which looks to continue for some time.
Stay Safe
At the same time, I would like to remind everyone of the vital importance of following the guidelines regarding facemasks, personal hygiene, social distancing and group activities. These are essential to keep yourselves safe, and keep others around you safe as well.
Peter Birdsall
WUAS President
WUP 4/10/2020
by James Wittenborg
© WUAS Press