Turkey, Brazil, China, Mexico and Russia First of 10 Nuffic NESO Offices to Be Closed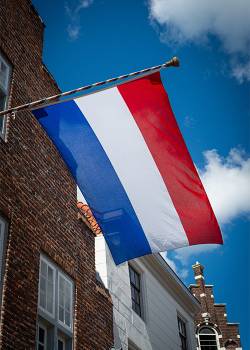 Nuffic's Foreign Student Offices to Be Phased Out over next 3 Years
All 10 foreign offices of Nuffic, the organisation set up to promote the internationalisation of Dutch education, will get the chop in the next 3 years. The announcement was made this week. The Netherlands Education Support offices, or 'NESOs' as they are known, are located in Brazil, China, Indonesia, Vietnam, South Africa, Turkey, Russia, India, Mexico and Korea.
The offices help foreign students and Dutch students abroad, run alumni networks and have an important role in recognising foreign qualifications. Their closure could spell the end of the Orange Tulip Scholarship Programme (OTS) managed and promoted by NESOs. Dutch daily Trouw reported last year that almost 14,000 students came from the NESO countries to the Netherlands in one year.
The announcement comes despite parliament adopting a motion from Groenlinks and the PvDA in December last year requesting an evaluation of the NESOs before they are closed. The minister of Higher Education, Art and Science, Ingrid van Engelshoven, did not deem this necessary.
Disappointment at the Decision
Elsewhere in the sector there was also disappointment. Pieter Duisenberg, chairman of the Association of Universities in the Netherlands (VSNU), told ScienceGuide: "Unfortunately we could not stop it. The decision was made without an alternative (being proposed). Just 5 years ago, alumni networks and profiling the Netherlands as an attractive country for talent and the knowledge economy was government policy. Now it does not matter."
A statement on Nuffic's website reads: "The Ministry of Education, Culture and Science and Nuffic have agreed on a phase-out schedule for the network of the Netherlands Education Support Offices (Nesos). The phase-out is in line with the government's response to the Interdepartmental Policy Survey on the Internationalisation of (higher) Education, and the decision of the Ministry of Education, Culture and Science to phase out the subsidy and to end it as of 1 January, 2024."
The schedule for the coming years is as follows:
Closure by 31 December, 2020, at the latest
Closure by 31 December, 2021, at the latest

Neso Brazil, Neso China, Neso Mexico, Neso Russia

Closure by 31 December, 2022, at the latest

Neso Vietnam, Neso South-Africa, Neso Korea

Closure by 31 December, 2023, at the latest

Neso India, Neso Indonesia
Transition Plan in the Works
Nuffic said the Dutch government will now intensify its diplomatic network in the field of education and science. "With changing geopolitical relations, the central government needs to shape its presence abroad in a different, more strategic way, as announced in the Strategic Agenda for Higher Education and Research. For each Neso office, a transition plan is being developed in collaboration between the relevant ministries, Nuffic and any other stakeholders, including any transfer of tasks to the diplomatic network.
"As long as the Neso offices are still open, the service will remain available, but will become more limited as the closing date approaches. Nuffic is doing its utmost to guide employees of the Neso offices in the coming years."
WUP 24/9/2020
by James Wittenborg
©WUAS Press