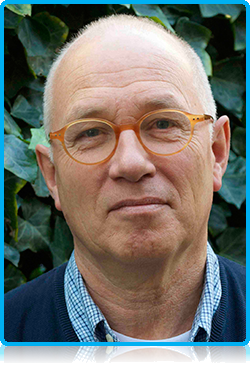 Celebrity power - Henk Penseel talks about Rod Stewart
WUP 20/11/2013 - Celebrity power – Wittenborg student Henk Penseel, studying on the MSc International Event Management produced a series of blogs last year. WUP wanted to find out what he is doing now, and discovered that alongside his studies, writing books and travelling for the Utrecht University of Applied Sciences, Henk is still at it! Here is a very recent blog from Wittenborg University student Henk Penseel:
One:  In 1976 I met Rod Stewart a couple of times, because I was at the time press and tour promoter for Rod's record company. He had a huge hit with Sailin'. To get publicity we organized a football match between two teams with well-known media people, including Rod Stewart. The day before the match we practiced in a park in the eastern part of Amsterdam.
Two: In the nineties the Dutch daily Het Parool set up a writing contest together with the Amsterdam Historic Museum for real stories that happened in certain areas of the city. My story about Rod's practice game was picked out and was published in a book.
Three: Years after that an online site, Geheugen van Oost (Memories of Amsterdam East) asked for short stories. I handed in a brief version of my published story of Rod's football escapades and received many reactions on the site.
Four: In the beginning of this century I received a phone call whether I would like to answer a few questions live on the radio. It was a weekly music program, which had always one item, an anecdote from the past in connection with a certain song. They picked me up from the online site.
Five: In 2010 I started a daily blog mainly about education and media. I wrote also about my contacts with famous artists from my time in the music business. Colleagues started asking questions and talked about their favorites.
Six: In 2011 I wrote a blog in Wittenborg News about Rod Stewart because he was going to perform in Amsterdam and I remembered of course my meetings with him.
Seven: A request came from the U.S.A., from the official Rod Stewart Fanclub, whether they could publish this blog on their website. No objection of course.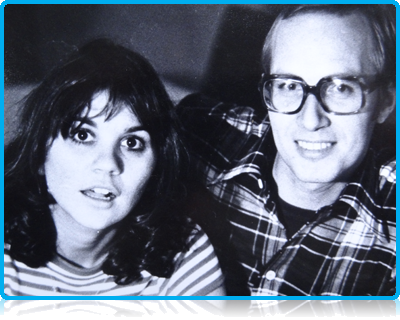 Eight:In the football match for the Champions League Celtic versus Barcelona Rod Stewart was spotted by a camera  in the crowd. Last month Ajax played Celtic too and the return is soon. A journalist of Het Parool laid the connection Rod Stewart and me. So this week I had an interview with him, the journalist and not Rod Stewart, a picture was taken from me in the Amsterdam park holding the album Atlantic Crossing in front of me. The article appeared November 1st in Het Parool.
Nine:  I'm writing now a blog again, actually not about me, but about celebrity power. Celebrities are conversation pieces, in the media, at work, at birthday parties and in blogs.
Ten:   …
WUP 20/11/2013