Beautiful Brinklaan: Wittenborg Family Loves New Campus
Beautiful Brinklaan: Wittenborg Family Loves New Campus
Number of replies: 0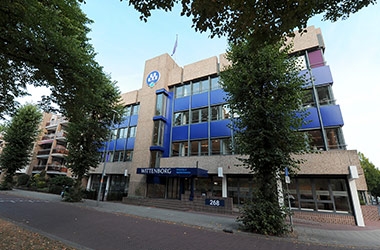 In with the New
Earlier this year Wittenborg's directors made the decision to purchase a new building to accommodate the rapid expansion of its student body and staff. The new building, located on Brinklaan street in Apeldoorn, is already well-loved by those who enter.
The façade of the building sports neat panels in Wittenborg's signature royal blue. When strolling around the back of the building, one is greeted by a beautiful fountain adorned with lily pads, aquatic plants and Wittenborg's name. There is also a convenient parking lot for cars and bikes at the back, with charging stations for electric vehicles. The parking lot also functions as a space to hold outdoor events like Wittenborg's Annual BBQ, which was attended this year by Deputy Mayor of Apeldoorn, Jeroen Joon.
The atmosphere of the Brinklaan building was carefully designed to be comfortable for all who visit. The interior features updated classrooms, spacious offices, convenient eating spaces and large windows. Upon entrance, guests are greeted by a front desk and a cosy seating area with leather chairs. If one wanders upstairs to the first floor, there is a small canteen that houses a coffee machine – absolutely essential to Wittenborg's functioning.
Tinted windows allow just the right amount of sunlight and automatic lights throughout the building ensure minimal energy wastage. Meanwhile the new air-conditioning system keeps the building at a suitable temperature. In the spirit of Apeldoorn – a Green City – greenery is peppered throughout the building, while donated paintings impart character to the offices.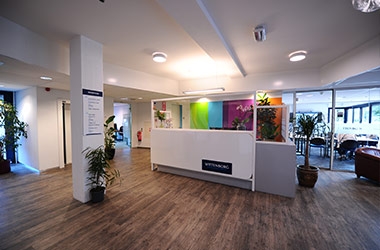 Happy Students and Alumni
Freshman student Beniamin says he was happy to see the new building, which he hoped would positively affect how people study. Indeed, when standing inside a room, one can notice how calm and quiet the atmosphere is. This is thanks to the double-glazed windows, which reduce sound from outside and will make sure the building stays warm during colder months. Although, the neighbourhood is already relatively calm during the day in any case.
Visiting alumni, Tulya – who studied at the former Aventus campus – was also enthusiastic about the change. Although her time studying at Wittenborg has come to an end, she is excited for incoming students. "I think it's a great building, and it is nice that it's just across from the Amaliapark. So lucky."
Staff Impressions
When visiting the new building from his native Amsterdam campus, Professor Dadi Chen remarked that the purchase of Brinklaan was a wise decision on the part of Wittenborg's directors. "I think it's great! Beautiful building. I like the place." Members of Wittenborg's Apeldoorn staff were satisfied with the extra breathing room, while some staff members were sad to leave their former office space.
"One thing I did like about the Aventus building was that most of us were working together in the same room, so it was easy to get to know each other," expressed a member of staff. "But I know we will make it work, and this is such a lovely building. It was time for a change anyway." Other staff members liked the new department-specific seating. "Brinklaan feels like more of a 'real' office building," says Bishal Bhandari, Wittenborg's Communications Administrator. "Now things are more organised and we have our own rooms. It's more peaceful to work like this."
Wittenborg looks forward to settling into its new home at the Brinklaan campus. Wittenborg's ever-growing pool of students are sure to thrive and excel at the location.
WUP 16/09/2022
by Olivia Nelson
©WUAS Press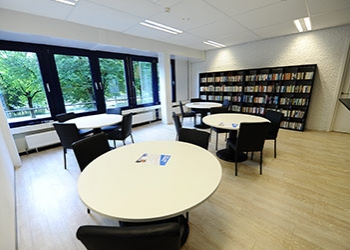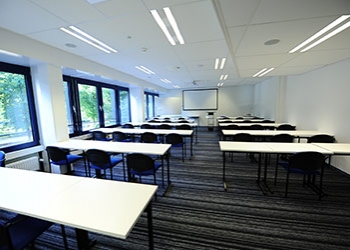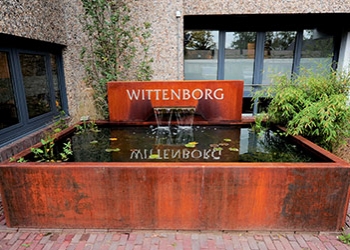 601 words