Wittenborg Representative Meets with Student Agents in Dubai
Wittenborg Representative Meets with Student Agents in Dubai
Number of replies: 0
Wittenborg Representative Meets with Student Agents in Dubai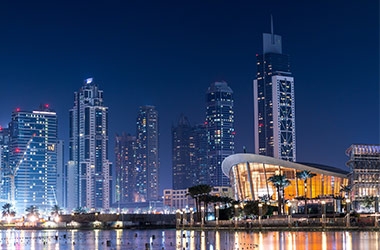 Michael Sheppard Working on Building New Relationships and Strengthening Existing Partnerships
Between 1 and 7 July, Wittenborg Sales & Admissions Representative Michael Sheppard was in Dubai, where he had a series of meetings with local student agencies and agents. According to Sheppard, the outcome of the conversations was very positive, and Wittenborg has managed to establish new partnerships and strengthen existing ones.
"The agents definitely recognise the high quality of education in the Netherlands, and they see Wittenborg as a prime example of it, due to the school's international character, hands-on approach to teaching and flexible entry dates, among other factors. One significant thing they said is that quite often the Netherlands can be slightly overlooked as a study destination when compared to France, Germany or the UK, and certainly generally overlooked compared to the other native English-speaking countries," he pointed out.
The Sales & Admissions Representative said that this is his second visit to Dubai, highlighting the cosmopolitan atmosphere of the United Arab Emirates. "The people in Dubai are very friendly, and it is an interesting place because literally only 15% of the population were actually born in the Emirates, with everyone else being from all corners of the globe. So, it is the most multinational place I have ever been to, and this is a key part of its identity."
Sheppard adds that he feels "proud, privileged and incredibly lucky" to represent Wittenborg abroad, describing these experiences as "extremely enriching". "The conversations are so positive, and you really get the sense that the agents have the students' best interests at heart. If I had these meetings and felt like the agents were just doing it for the money and did not really care about the students' welfare, then it would be a very different thing, but that is not the case at all. I feel that I am part of a system that helps people to reach their potential, because I am contributing to make the students aware of this opportunity at Wittenborg. So, if Wittenborg is the right place for a student, then I am happy to have been of some small help in that," he stresses.
WUP 19/8/2022
by Ulisses Sawczuk
©WUAS Press
386 words