Did you Ever Get hacked? An Interview with Wittenborg's Webmaster, Denis Schuh
http://www.wittenborg.eu/did-you-ever-get-hacked-interview-wittenborgs-webmaster-denis-schuh.htm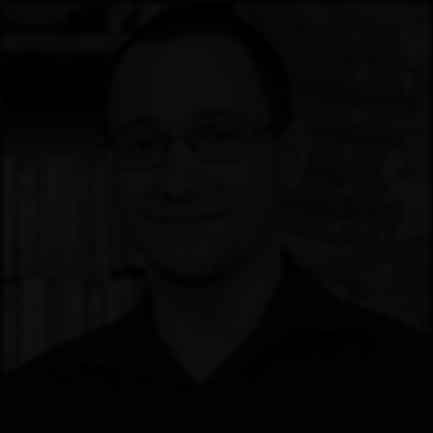 Wittenborg University's Webmaster and IT specialist, Denis Schuh, is an integral part of what makes Wittenborg tick in the digital age - from maintaining the great, new website to creating pages for special events, he's got it covered from his home in Austrtia.
What does a typical day working with Wittenborg look like?
Well, the typical day would start with checking if everything is working properly in the morning, including updates and maintenance. I handle the websites and part of the helpdesk, so there is always something to do. We are constantly growing our online content and functionality.
Have you ever been hacked?
Not that I know of. It's quite unlikely to be hacked as a private person. Even more so when you have, like me prior to this interview, no footprint on the net. I stay clear of "social" media sites and the like so it would be hard to even pick me as a target. Of course, one is never safe from the hazards of the internet, security is important, at the office and at home.
How did you get started working for Wittenborg?
About a decade ago I made websites for family and friends, private and business. The first contact I had with Wittenborg was when they were looking for someone to revamp their original website. I was given a chance to remake it and they liked it.
What about IT attracted you? What skills do you need to distinguish yourself?
When I was about 8 years old my father bought me a PC that had no operating system on it. Blank hard drive, black screen with a bios message. I was a child but I heard something in the box calling my name. It was intriguing to find out how to operate it. Today I enjoy this work because I can do most of it from home. As much as I like people in general, I like them the most on the other side of my door. I am communicative with my colleagues of course, via email, which is definitely my preferred form of communication.

Why were you interested in working with an international institute of higher education like Wittenborg?
The IT in a school is not much different than in any other business. However, there is something positive to it:  since it's an international school of higher education one is surrounded by tolerant and highly intelligent people - an environment that I have, during my regular visits, learned to like a lot.
Do you have a role model from your field?
Nope.

Do you think a tool like Google Analytics are generally still under-used by many companies? Does Wittenborg use it effectively?
I noticed the companies above a certain size automatically have the staff and the knowledge to see the importance of Google's services and act according to this. I have worked for a couple of private people and restaurants who all had no idea what it is and how to benefit from it. Google's tools became a science all in itself, there are businesses doing nothing but fine tuning google ads and remarketing. Wittenborg started a while ago to go deeper into Google tools for promotion and analysis. There is always something to tweak but I think we're on the right track.

What is the one web tool or skill everyone should learn that would make our working lives better?
Not everyone can write a good guide or how-to but I think everyone should try at least once. It proves whether you are able to describe a workflow to others who have no prior knowledge of the matter. If you can do that, then every day communication will improve and errors diminish.
What's your favourite App and why?
It's called "Click" and was written around 2003 by a genius named Octo. It is a tiny exe file, with a configuration that is easy to setup. It can record and play mouse macros, clicks & movements. Saved me hundreds of hours over the years. Thank you Octo, wherever you are.

Do you watch that new TV series, Mr Robot? If so, do you think it's a true reflection of what real hack-jobs look like?
No, I don't have a TV anymore. But if it depicts it as months of research, math and frustration, it is pretty much spot on.

Where do you live, and how do you spend your free time?
About thirteen years ago I went into a shop for artist's colours in the third Vienna district, I bought 32 paint tubes and some brushes to go along with. I still had my mother's easel she used during her school time. Made of wood and covered in dry paint, it fascinated me when I was a child so I took it to my home before she threw it away.

At the time I had just moved into a new flat and thought I could use some pictures. Painting can't be that hard, I thought, so I went ahead and sketched some apples convinced that's how I would start in art class. I noticed that the outline of my apples looked rather alien to my inexperienced artist's eyes so I decided to go and get myself some reference. I handpicked 3 of the most apple-ish apples I was able to muster.

When I returned home I made some apple rings. You surely know it, you use similar dough when you make Crêpe Suzette, cover the apple rings in it and well you get the gist. It was delicious, I gained a kilo that evening. After this fulfilling meal I languished on my couch. Lying there I looked around and remembered why I bought the apples I just ate. I grabbed my phone and ordered three pictures and a hammer on Amazon.
What do you do for fun?
I sell paintings of apple rings. Well, that and all kinds of 3d artistry, it's very calming since I'm not on a schedule like a professional artist.

WUP 30/10/2015
by Anesca Smith
©Wittenborg University Press