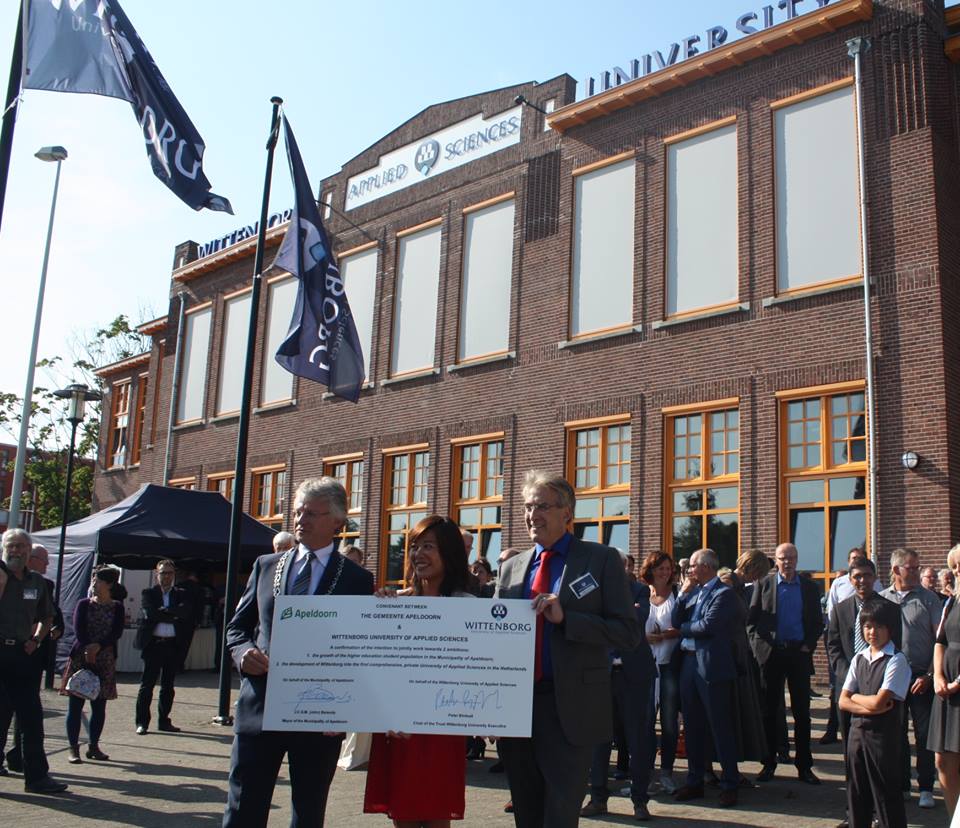 Excitement and Celebration as Internationally Orientated Wittenborg University Opens its Second Apeldoorn Location

Wittenborg University celebrated the opening of its magnificent new building, Spoorstraat 23, in Apeldoorn on Friday (28 August 2015), proudly showing off the renovated building to students, staff and a league of distinguished guests, including the Mayor of Apeldoorn, John Berends, and many figures from the Dutch education sector and business world.
Berends, who was the keynote speaker, congratulated Wittenborg and said education is important to every city and as mayor he made a pledge to do everything possible to attract more students to Apeldoorn. "Young people bring energy to a city and that is what Apeldoorn needs. "In some way, the opening of this building puts Wittenborg on the map! With its proximity to the railway station it has now literally become visible to thousands of train passengers commuting through here every day."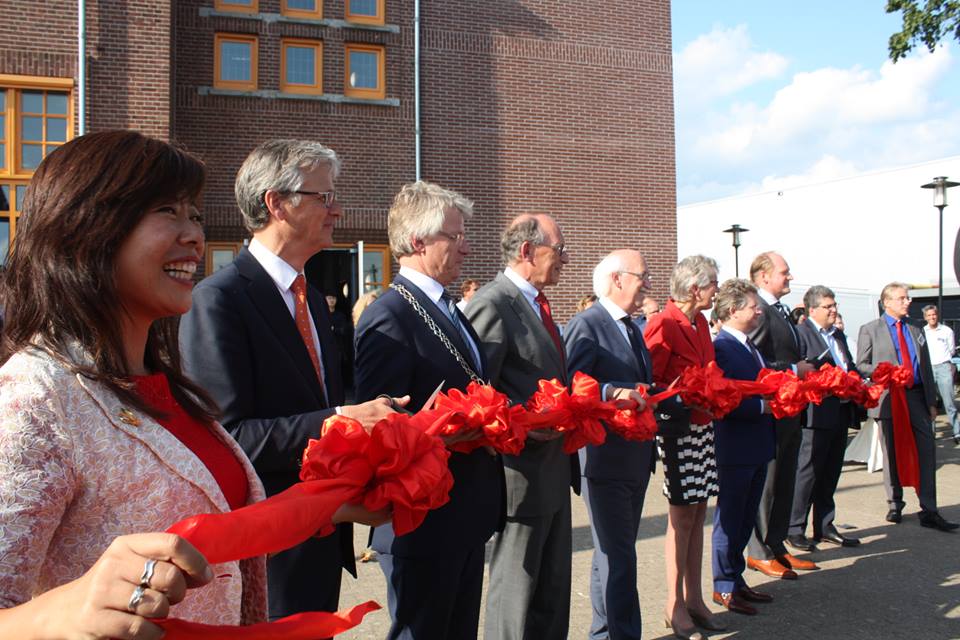 Berends also said that coordination between education and business is vital if you want to have an advantage in the ever-changing global economy. "This cooperation is what is happening at Wittenborg today."
Almost 200 people attended the opening ceremony, touring the facilities and enjoying the refreshments and entertainment featuring a band and a choir.
The new building dates from 1922 but got a complete face-lift the past few months turning it into an unmissable sight close to the Apeldoorn railway station where it forms part of a new education hub in the city along with Saxion University of Applied Science who is basing their new location across from the Wittenborg building as well as the Apeldoorn Fotovakschool which have recently attained higher education status. Paul Akkermans, director of the Stichting de Nederlandse Fotovakschool, was also one of the special guests at the event as well as Ellen Marks, director of ROC Aventus. ...
Read the rest of this topic
(692 words)