University of Brighton Panel Approves BA in Hospitality at Wittenborg, Paving the Way for Double Degree
http://www.wittenborg.eu/university-brighton-panel-approves-ba-hospitality-wittenborg-paving-way-double-degree.htm
This week an approval panel from the University of Brighton in the UK, led by Dr Paul Frost, Director of the Hastings Campus of the University of Brighton, visited Wittenborg University in Apeldoorn for an approval event of the Bachelor International Hospitality Management.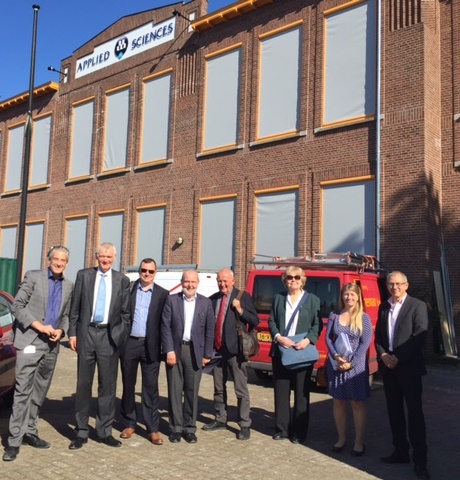 The programme, already validated by the University of Brighton leads to a UK Bachelor Hons degree. The programme is a 3-year programme, and is offered in Apeldoorn as part of the IBA Hospitality Management Bachelor programmes, accredited by the NVAO and the German, Austrian and Swiss FIBAA.
The Panel fully approved Wittenborg to offer the programme, both in the form of a joint delivery, where students spend the first semester of the final year in the UK and the second at Wittenborg in Apeldoorn, and for a shared delivery format in which the full final year is studied in Apeldoorn. This means that both regular IBA Hospitality Management students and the EuroBA students will be eligible for the double degree, if they pass the full 240 credits of the normal programme.
The panel only had one condition, regarding the date by which teaching staff should be planned into the programme, and a number of recommendations, including a specific HRM staff retention policy.
Furthermore, the panel had a list of commendations about the facilities, the staffing policy, the student support and the very positive atmosphere they found within Wittenborg. The panel who toured the new Spoorstraat building, still under renovation, were extremely impressed by the new facility.
The double degree in International Hospitality Management will start on 31st August.
The two institutes' current partnership involves joint ...
Read the rest of this topic
(574 words)