Wittenborg Amsterdam: The Recipe Behind its Rapid Success
http://www.wittenborg.eu/wittenborg-amsterdam-recipe-behind-its-rapid-success.htm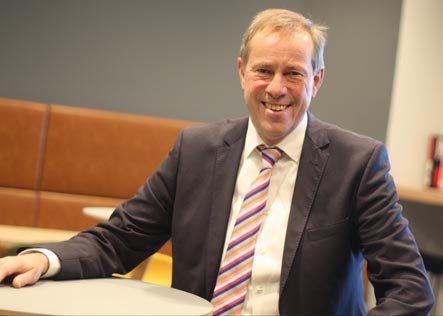 In September 2015, Wittenborg University of Applied Sciences started to offer its IBA programme in Entrepreneurship & Small Business to Amsterdam, opening its first location outside Apeldoorn.
Now, 18 months later, student numbers at the Amsterdam location have grown and the programme has developed a unique identity – showcased in its blog The Amsterdam Entrepreneur.
How does one market a new study location in a competitive city like Amsterdam?
"We opened with only 7 students and today we have 40 students from 17 different nationalities," says Timo Timmerman, the Campus Dean of Wittenborg Amsterdam. "We relied a lot on word-of-mouth – students sharing their experiences and telling their stories. I believe in the efficiency of human-to-human marketing. Besides, Amsterdam is a city of entrepreneurs," Timmerman says.
In 2015, Amsterdam featured for the first time in the list of Top 20 of the world's leading start-up cities. They were measured on their quality of talent, pool of venture capital resources, experience and mentorship provided by start-up founders, market reach of their companies, and the ultimate performance and exit value of their companies.
All entrepreneurs have a million ideas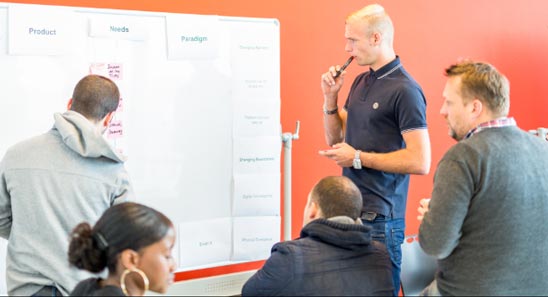 Timmerman says he is proud and happy with the "international classroom" he and his team have created in such a short time. "The biggest problem we have is that, like all entrepreneurs, our students have a million different ideas. So our job is to teach them to focus on one idea at a time and do that one thing well. " The international classroom is a unique feature of Wittenborg, with over 70 nationalities studying in Apeldoorn.
Connecting Students With Real-Life Entrepreneurs
The Amsterdam location is also equipped with its own ...
Read the rest of this topic
(628 words)