Wittenborg's IBA Programme Approved for Another 7 Years – Level of Internationalism "Remarkable" says Panel
http://www.wittenborg.eu/wittenborgs-iba-programme-approved-another-7-years-level-internationalism-remarkable-says-panel.htm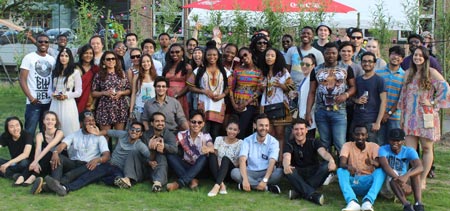 All Wittenborg University of Applied Sciences' IBA specializations has just been re-accredited for the next 7 years by the German, Austrian, Swiss Accrediting body (FIBAA) following a rigorous assessment process earlier this year. That means that accreditation of its IBA programmes is valid from 30 June 2017 until 29 June 2024.
The international composition of its staff and student body was described as "remarkable" by the assessment panel.
"We are ecstatic," Wittenborg's chair of the executive board, Peter Birdsall, said in reaction to the news which he announced at the university's recent Summer Graduation Ceremony. Wittenborg is also expected to get the same stamp of approval from the Dutch-Flemish Accreditation Organisation (NVAO) – hopefully in autumn, Birdsall said.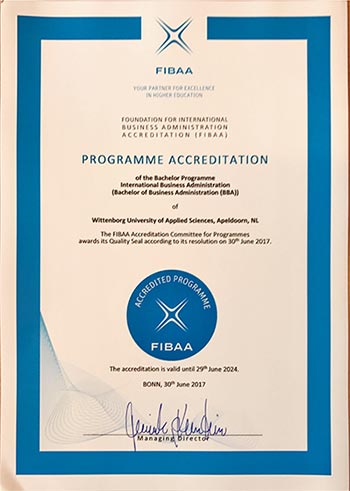 In addition, Wittenborg was audited for an award entitled the Certificate for Quality in Internationalisation by the European Consortium for Accreditation (ECA) - an association of recognized accreditation and quality assurance agencies in Europe. The FIBAA assessment document was clear in its praise of Wittenborg's internationalisation strategy, and the award will be applied for together with the NVAO accreditation later this year.

According to FIBBA's report for the ECA, "The learning environment regarding international and intercultural aspects is clearly above average in the view of the panel," the FIBAA report reads. "The international composition of WUAS teaching and administrative staff as well as the international composition of WUAS student body are remarkable and have a clear impact on the university's international profile and the quality of studies. Staff and ...
Read the rest of this topic
(682 words)