EuroBA Student Wins Internship at Top Dubai Hotel

http://www.wittenborg.eu/euroba-student-wins-internship-top-dubai-hotel.htm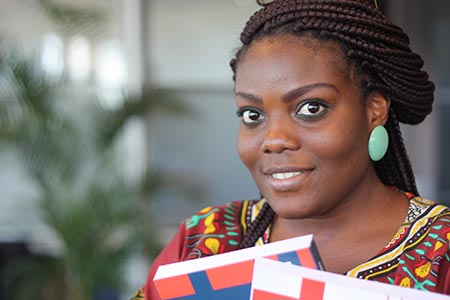 Looking for a job? It takes more than just sending your CV to a company, says Emelda Obewu, one of Wittenborg University's EuroBA students who recently did her internship at one of the leading hotel groups in Dubai: Rotana Hotels & Resorts.
Emelda, from Nigeria, started her IBA in Hospitality Management at Wittenborg in 2013 but soon switched to the EuroBA programme – a double degree hospitality programme Wittenborg offers with the University of Brighton in the UK. The EuroBA allows students to spend a part of their studies at one of Wittenborg's partner institutes abroad.
According to Emelda she wanted to have work experience in the Middle East after spending one year of her studies at Wittenborg, then the ANGELL Academy in Freiburg, Germany, before going to the University of Brighton. Now she is wrapping up her programme at Wittenborg, hoping to get her degree at the university's 2016 Summer Graduation Ceremony on 8 July.
"I found the Rotana Hotel Group online and then signed up to their career site. I also sent them my CV, but what really helped was that I followed up with a phone call. You have to call. It shows you are serious with your application and it expresses enthusiasm." The company was impressed with her efforts and after a Skype interview she got the internship from February to June in 2015.
"While doing my internship I made sure that I was exposed to different aspects of the hotel industry – from operations to the kitchen." She even worked as a pastry chef! "It feels like I've grown a lot the past 3 years, mainly because of all the places I have experienced and people I have met. It contributes in different ways to your development, going to school in Europe and doing an internship in Dubai."
Of all the countries she studied, ...
Read the rest of this topic
(497 words)